City Centre Development Sows the Seeds for New Business Quarter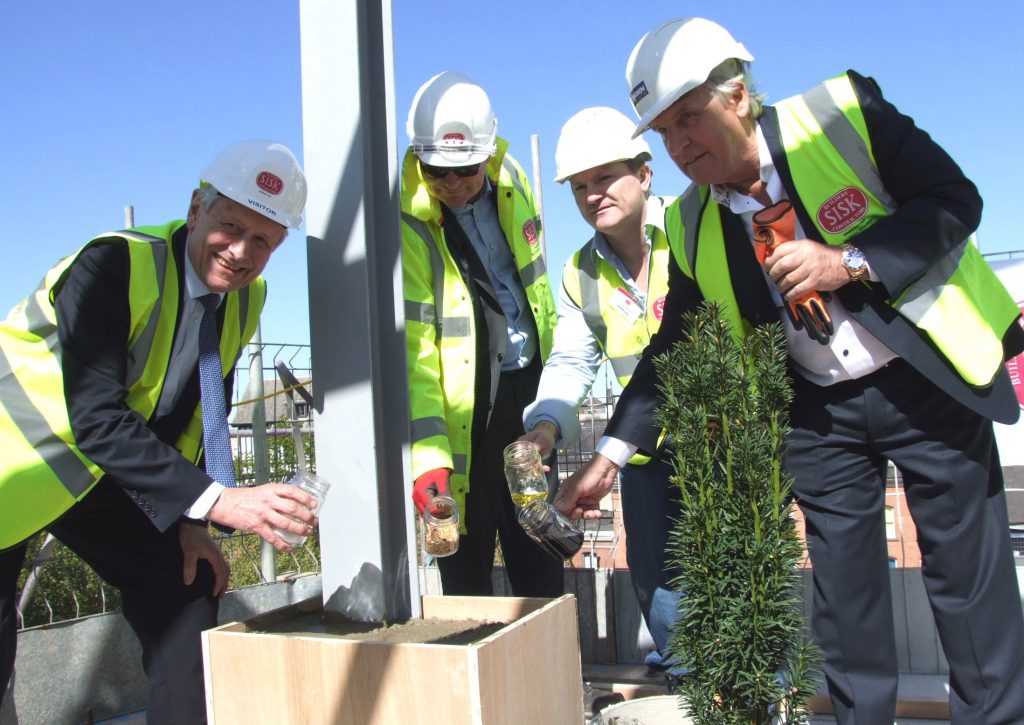 Sowden have been sowing the seeds for a new professional business quarter in the centre of a new £30 million office, residential and retail development in the heart of Leicester. 
Roy Coley, managing director of Sowden Group, said; "The 115,000 sq ft New Walk development on the former Leicester City Council site is already attracting new businesses to the area, and this process is sure to continue, creating a new business quarter in the city centre."
Roy was speaking after the topping out ceremony for the new two-acre development which is due to complete at the end of the year.
The development, being carried out by building contractors Sisk, includes 50,000 sq ft of Grade A office space to be occupied by Enderby-based wealth management and employee benefit business Mattioli Woods. The offices will form their new headquarters and bring more than 500 jobs to the site. Also in the development are 54 high-end apartments and 10,000 sq ft of retail space.
Roy also commented; "It won't be long before there are more people working in the area than when the city council offices were based here."
"Off the back of this development we are already seeing major employers and professional service companies choosing to locate in the area. The Leicester Mercury, IBM Services and others have already taken space, and I'm sure this trend will continue. Bars restaurants and cafes will be attracted to the area by the increased footfall, as well as new student accommodation coming into the area, and the result will be a busy and bustling professional district to rival any in the region."
Sisk regional director Kim Shevyn said, "We are extremely pleased to be working with the Sowden Group and creating this prestigious development for the City of Leicester."
Sowden Group has been, and continues to be, involved in some of the biggest regeneration projects in the centre of Leicester, providing much-needed Grade A office space, retail units and city centre accommodation and we are very pleased to have played an instrumental role in the £300 million Highcross shopping centre development.
Sowden are also involved in residential projects throughout the county of Leicestershire, including major developments in Loughborough and Melton Mowbray. Recent projects include a 3,750 sq m supermarket for Asda and office space in Pioneer Park, Leicester, the Travelodge and Gala Casino in Leicester and Nottingham's Castle Wharf.
Pictured: The traditional topping out ceremony at the New Walk development (left to right) the mayor of Leicester Sir Peter Soulsby, Sisk regional director Kim Shevyn, investor Ricky Hatton and Roy Coley of Sowden.